When:
7 July, 2018 @ 6:30 pm – 7:30 pm
2018-07-07T18:30:00+02:00
2018-07-07T19:30:00+02:00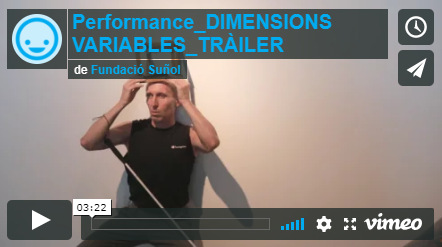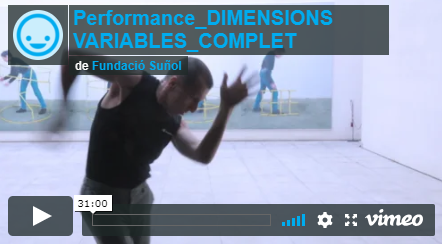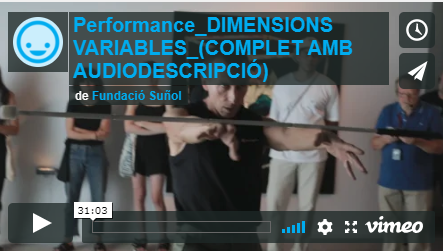 The blind dancer Joan Casaoliva presents Variable Mesures, a performance on the ongoing exhibition ACTE 39: Antoni Abad. measure X measure where the dancer relates to the Nivell Zero exhibition space using different sensory strategies. Because of his blindness he explores the space using alternative measurement parameters and also experiment with a new ones on the basis of his own body and using the language of dance. This action is conceived as a statement on visual disability but also deconstructs the stigmas associated whit it. There is audio-description system by Llorenç Blasi in order to make the performance accessible for visual impaired people, but at the same time this element offers a different approach to the action that challenges our own spectator role.
Joan Casaoliva (Barcelona, 1966) is a blind dancer, actor and performer. He started to practise dance after losing his vision, guided by the choreographer and dancer Jordi Cortés. He belongs to Liant la troca collective from 2013 and has participated at different shows such Sin contacto or El último. He also has collaborated in Jordi Cortés' Fuck-ing-Progress dance show and has worked with many different dancers and choreographers such Alberto Velasco, Marta Carrasco or Carolina Alejos from El Mur dansa, in Espais Cecs initiative.
Variable Measures is a performance by Joan Casaoliva with the collaboration of Antoni Abad and the participation of Llorenç Blasi
PERFORMANCE WITH AUDIO-DESCRIPTION ACCESSIBLE TO VISUAL IMPAIRED PEOPLE (Catalan)