WHO ARE WE? 
The Fundació Suñol is a non-profit organization dedicated to contemporary art that organizes exhibitions, activities and educational projects addressed to diverse audiences.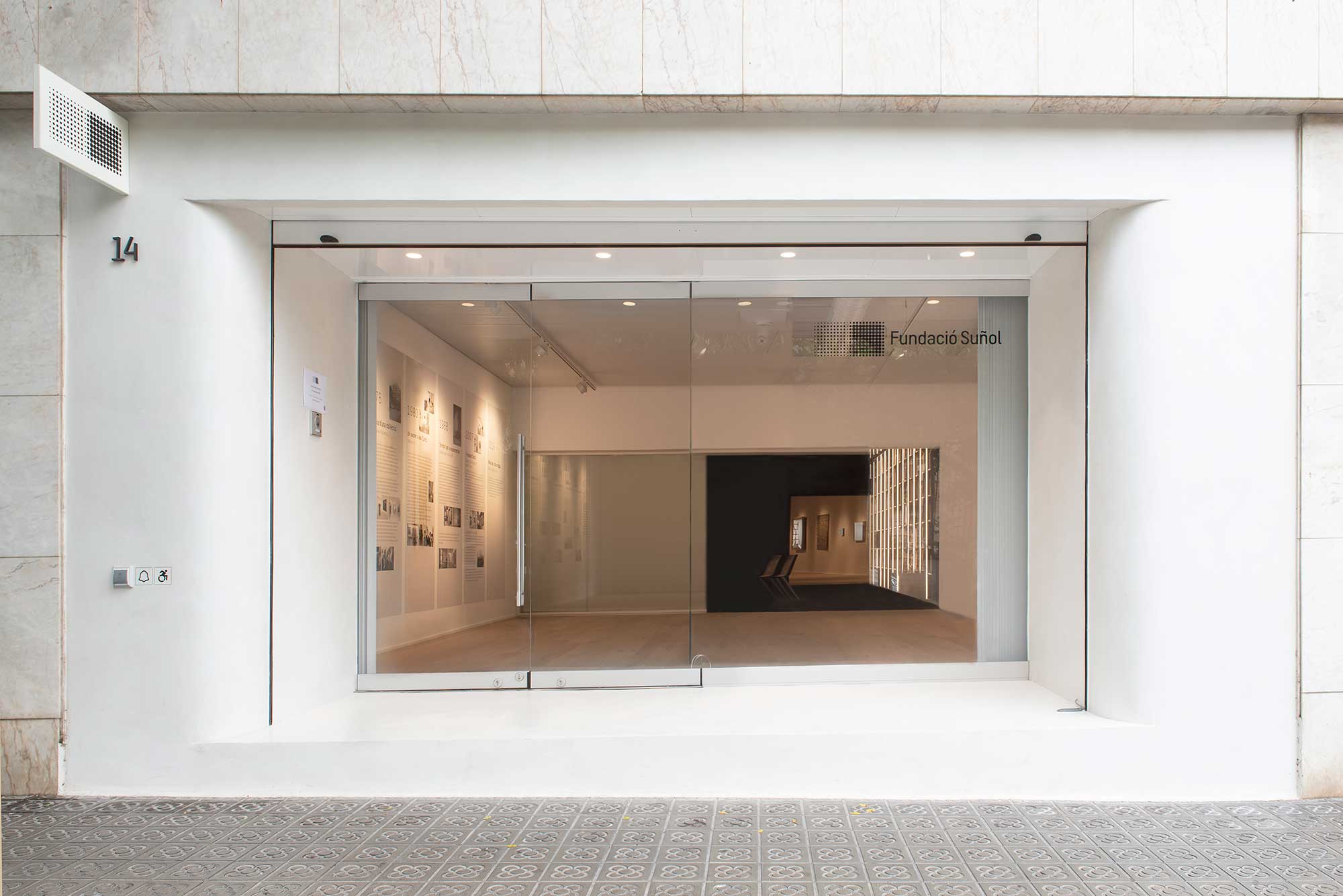 WHERE ARE WE?
We are in the Les Corts district, at 14 Mejía Lequerica Street. This street is located in front of a quiet and pleasant park, the Gardens of La Maternidad, which is part of the Maternity complex.
Our space is open, pleasant, quiet and with a friendly dimension. It is divided into four spaces:
A bright lobby at street level
A small library open for consultation
An exhibition space of 140 m2
A private part, generally not accessible to the public, where works of art are stored
HOW TO COME HERE?
Our headquarters is well connected to the public transport network:
Buses
Gran Via Carles III
(Lines V3, V5, 59, 76 75)
Travessera de les Corts
(Lines V3, 70, 75 / H8, V5, 59)
Subway
Les Corts (L3) (Accessible station)
Bicing
Mejía Lequerica (Station 199)
Tram
Maria Cristina (Accessible station)
WHAT DO WE DO?
We conserve and disseminate the Suñol Soler Collection, a wide set of artworks from the second half of the 20th century, by more than 240 artists and of different nationalities.
We exhibit works from our collection under different formats and themes. We also work with active artists who create specific works for our space.
We organize activities and projects around contemporary art for different audiences.
We like to share our heritage, open ourselves to participation, debate ideas and learn from different contributions. Contemporary art is the art of our time, therefore, we believe that it deals with issues that are close to us and that everyone can relate to to learn, experience and enjoy.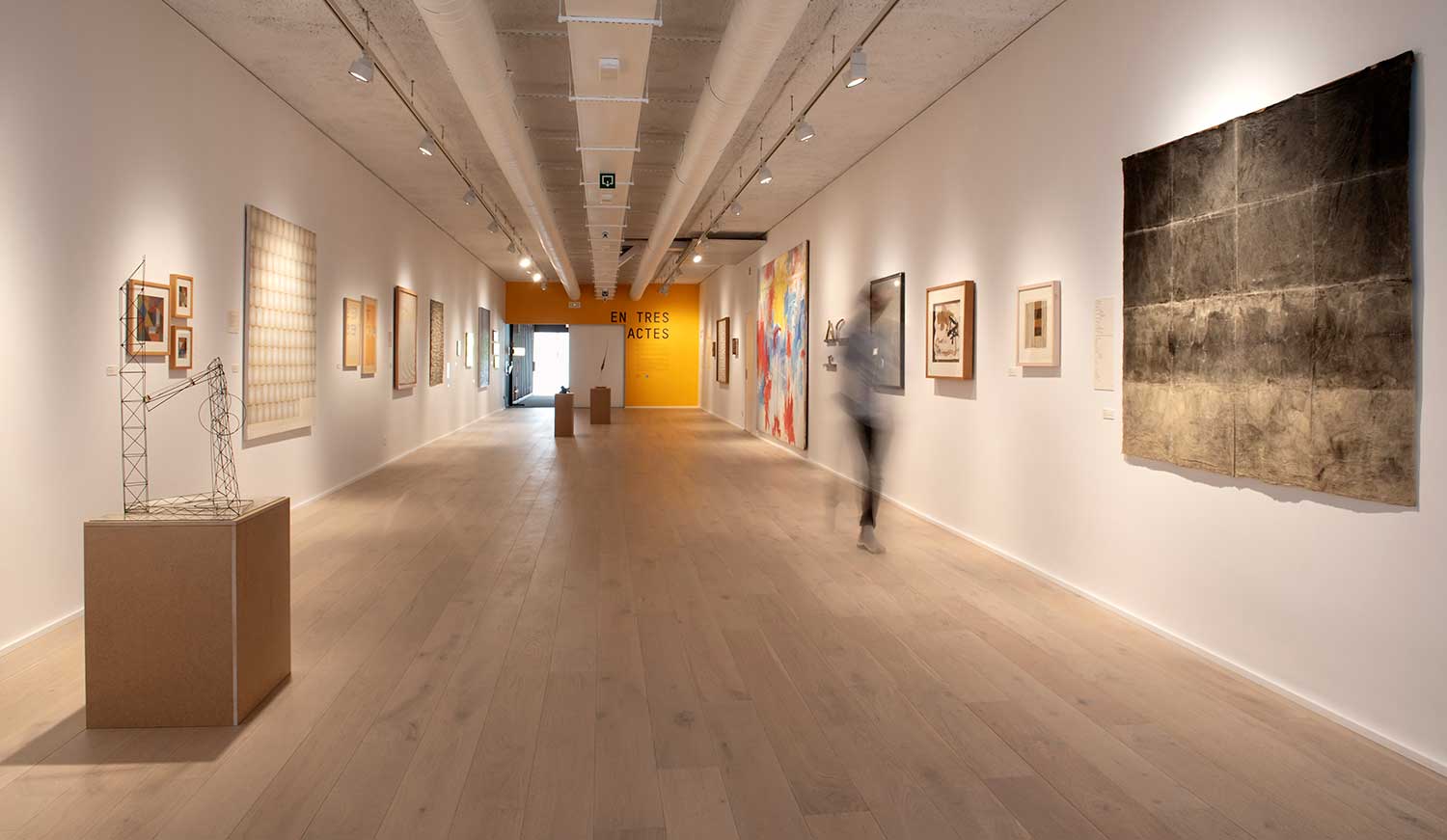 COME AND PARTICIPATE
We are part of the Apropa Cultura network, an inclusive network of cultural institutions that come together to facilitate access to culture for people in vulnerable situations with the help of social entities.
You can check the activities we offer to users of the Apropa Cultura network in the following link. If you are a social entity and you are not yet part of Apropa Cultura, you can also visit us, you just need to get in touch with us. But we recommend that you find out about the Apropa Cultura project and the advantages of joining here.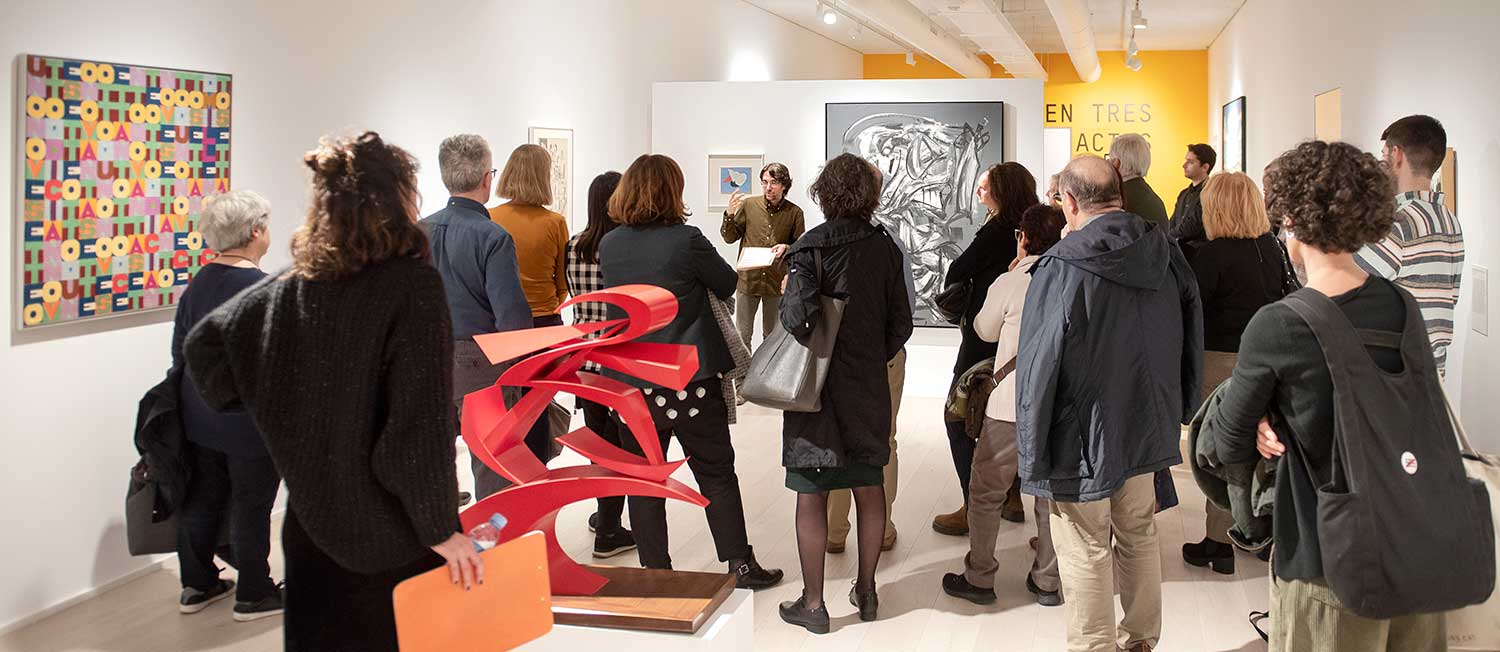 OTHER PRACTICAL INFORMATION
Opening hours:
Wednesday to Friday:
From 11am to 2pm and from 4pm to 7pm
Monthly overture Saturdays:
From 11am to 2pm: May 8, June 5, July 3
The Fundació Suñol can be visited at other times, depending on availability, by arranging a prior visit.
Services:
Wheelchair access.
At the entrance door you will find an adapted doorbell. When you press it, a person from our team will attend you and accompany you through the access enabled for wheelchairs.
Adapted toilets
Contact:
For any requirement contact:
David martrat
dmartrat@fundaciosunol.org